Dynamics 365 for Finance and Operations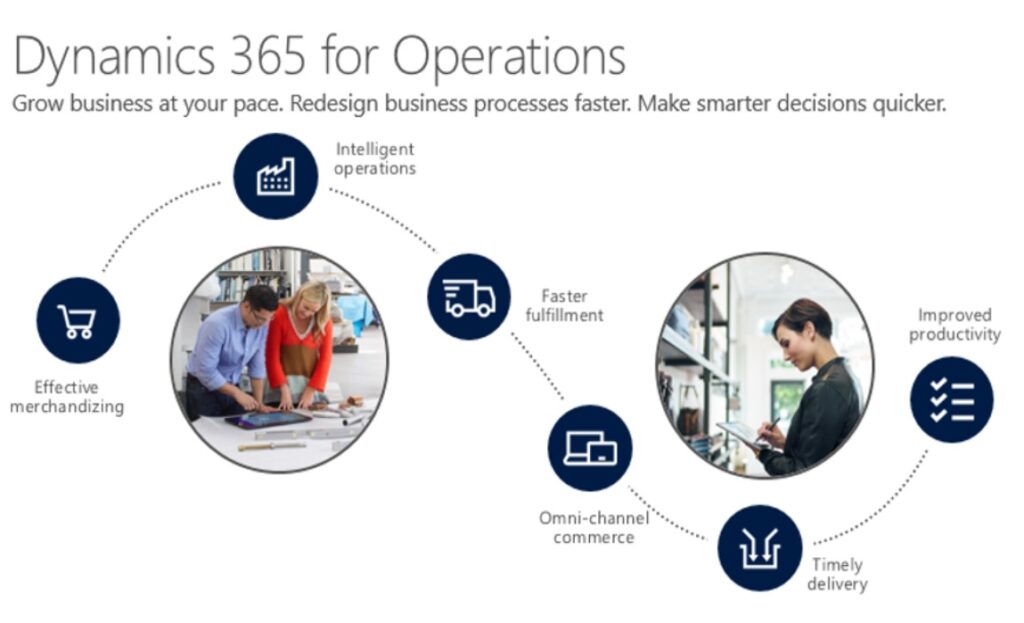 Duration 6-9 Months
Microsoft Dynamics 365 is an integrated, adaptable business management solution in the Microsoft Dynamics line that streamlines financial, customer relationship, and supply chain processes. Easy to use, it works like and with familiar Microsoft software—easing adoption and reducing the risks inherent with implementing a new solution. With Microsoft Dynamics 365, your people can work efficiently and make important business decisions with confidence.
Dynamics 365 Customer Service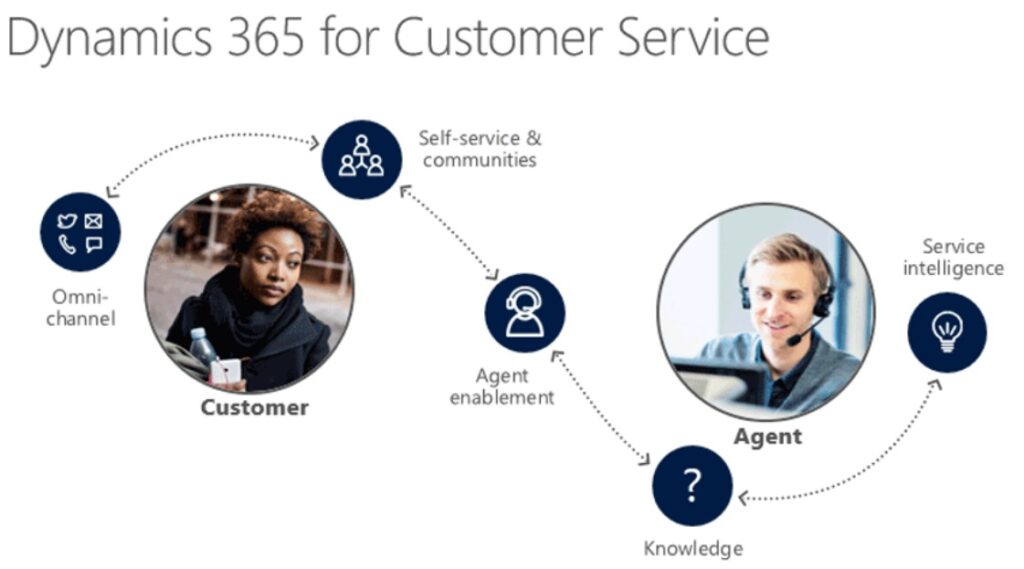 Duration varies
Earn customers for life, Build brand affinity and customer loyalty with Dynamics 365 Customer Service. Empower your teams with the streamlined data and unified technology they need to deliver seamless, personalized experiences.
Build great customer relationships by focusing on optimum customer satisfaction with the Customer Service apps. Customer Service provides many features and tools that organizations can use to manage the services they provide to customers.
Dynamics 365 Business Central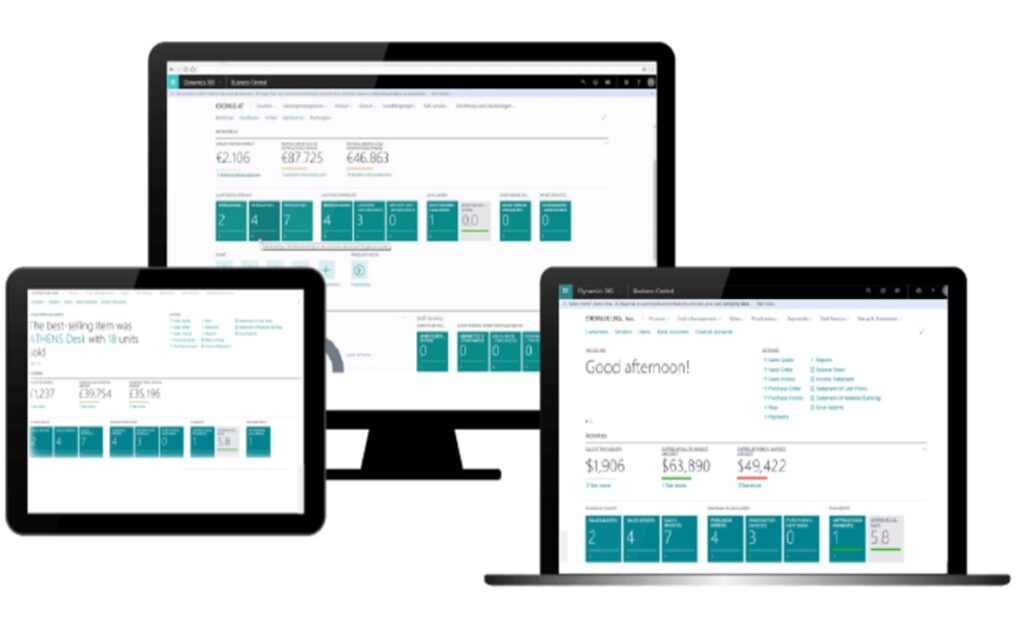 Duration varies
Run your entire business with a single solution. Streamline your processes, make smarter decisions, and accelerate growth with Dynamics 365 Business Central—a comprehensive business management solution designed for small to medium-sized businesses. Automate and modernize your global financial operations with Dynamics 365 Business Central. Monitor performance in real time, predict future outcomes, and make data-driven decisions to drive business growth.
Dynamics 365 Customer Engagement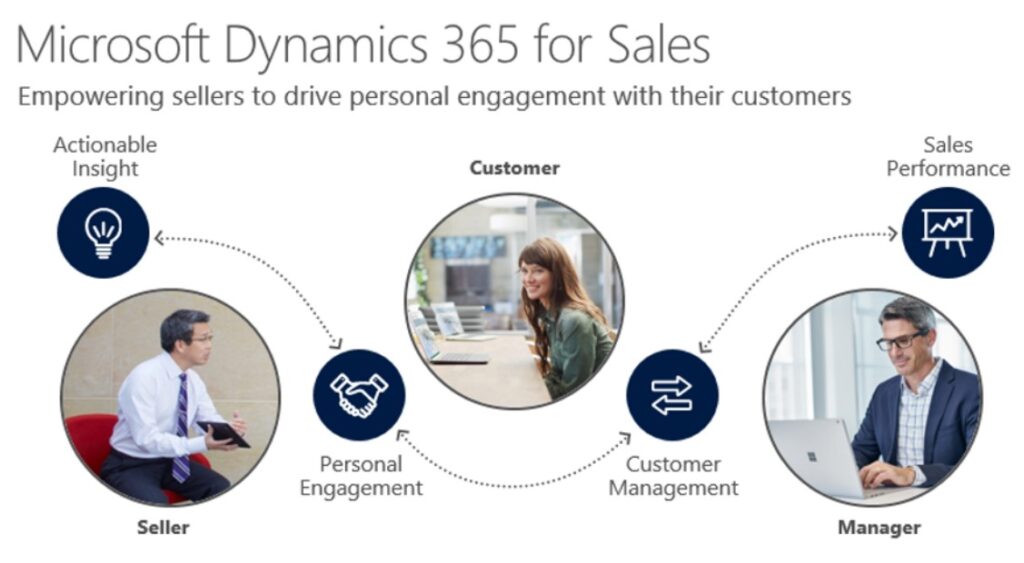 Duration 20-40 days
You strive to outsmart and outpace your competition, so you understand how important it is to equip your people with the right customer relationship management (CRM) tools to win. Get the sales tools that help make the internal processes simpler and easier so your sales force can focus on what is important creating a differentiated experience for your customers. Microsoft Dynamics CRM helps sales teams become prepared and insightful, collaborative and connected, quick and mobile, and highly productive.
Dynamics 365 for Human Resources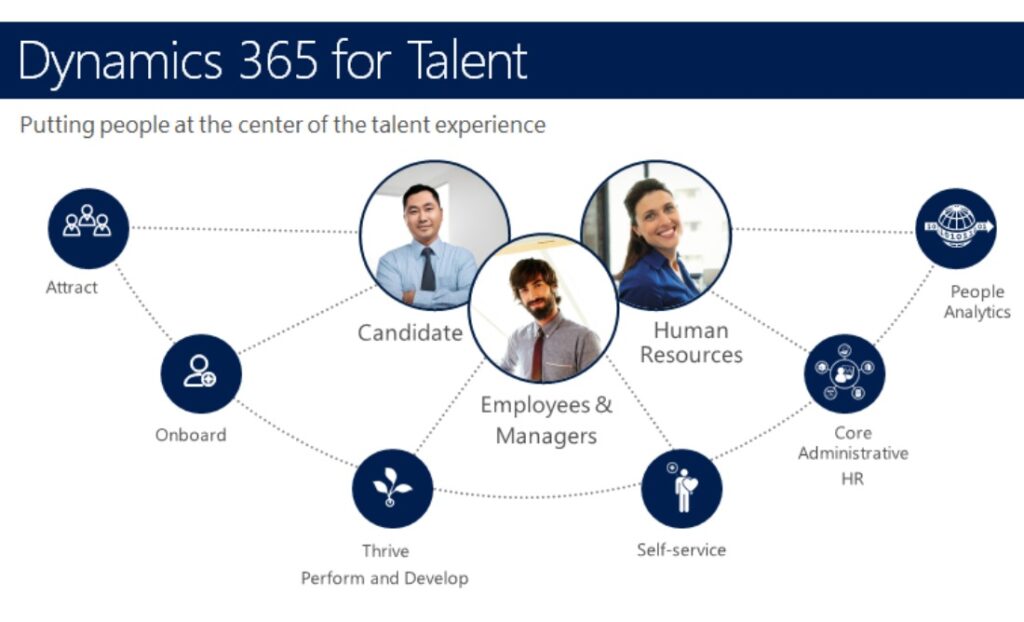 Dynamics 365 Human Resources help create an even better workplace where employees and your business can succeed. Optimize HR operations to deliver valuable employee insights. Find the right candidates faster, build your brand, and make smarter talent decisions with data and insights from LinkedIn. Offer expert-led courses to your employees so they develop the most relevant, applicable skills.

Duration 20-40 days
Microsoft Dynamics GP is a business solution from Microsoft that delivers comprehensive out of the box business management functionality for small and midsize businesses. A unique combination of business intelligence, collaboration and communication tools connects the many moving parts of your organization giving you better visibility into and control over what's going on in your business.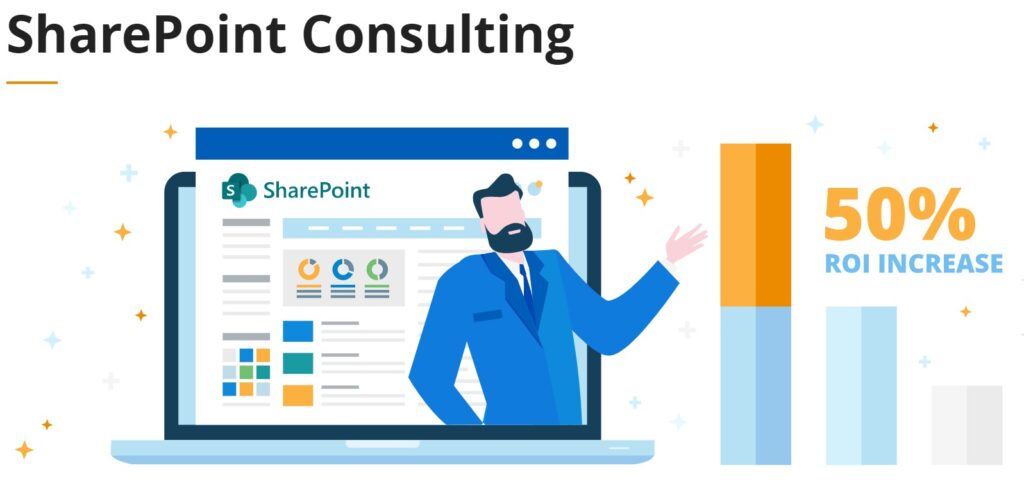 We will make sure that your SharePoint infrastructure is always perfectly operational in a smooth disruption-free work environment. Our technical expertise is here to serve you; if your employees have questions, we are happy to assist them.
SHAREPOINT MIGRATION & TRANSITION
Our SharePoint Migration service will update your mission-critical SharePoint systems without all of the frustration. This is a truly a win-win situation; you only stand to gain, and have nothing to lose. The updates will constantly improve your software, while you and your employees can keep on doing their work without disruption.

Our team's creativity knows no bounds – we are always looking for ways to create something novel and innovative with SharePoint. Whenever new features are introduced or existing features are changed, we'll be the first to know.
So if you want help figuring out new functions, or would like some tips for streamlining your SharePoint experience, we'll be there for you. In fact, we can provide comprehensive training sessions for you and your employees.
DevOps is a set of practices that combines software development and IT operations (Ops). It aims to shorten the systems development life cycle and provide continuous delivery with high software quality. DevOps is complementary to Agile software development; several DevOps aspects came from the Agile way of working.
Though adopting DevOps introduces significant improvement to the systems development lifecycle and enables digital transformation, Adopting DevOps is a transformational endeavor that should be intentional with a clear roadmap and feedback.
We at Prefetch, provide consultancy services to increase awareness about DevOps, dispel the myths, assess the as-is development lifecycle and articulate a DevOps transformational map tailored to your business drivers and system development capabilities.
Covering Lean Product Management, CI/CD, DevSecOps, roles, culture, mindset, Value Stream Mapping, and Site Reliability Engineering, our comprehensive approach, integrate people, process, and technology to ensure a sustainable future state with DevOps practices embedded in the organization's practices and culture.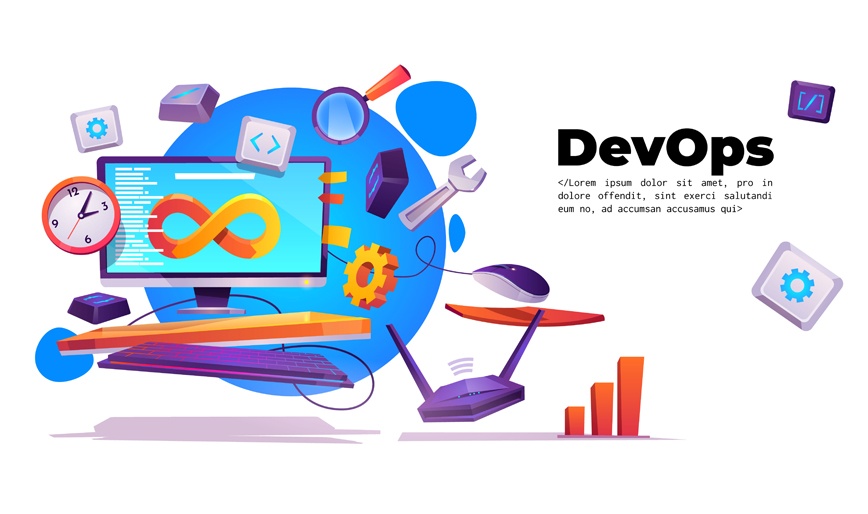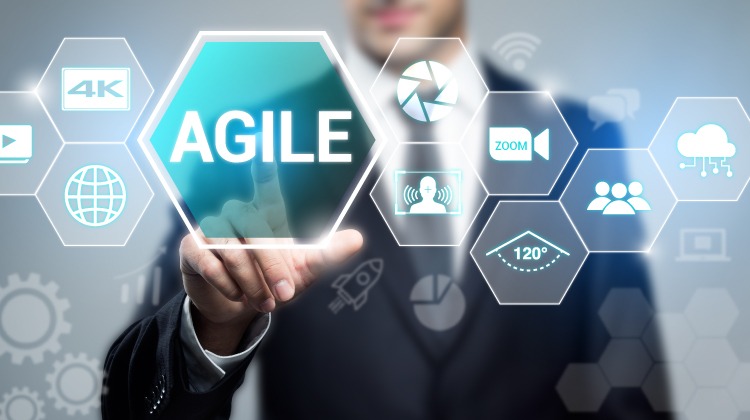 Agile is an umbrella term that describes the most current thinking on how to do software development. It has become a critical part of IT in the United States. At least 71% of U.S. companies are now operating under an Agile framework.
Agile Methodology is the underlying ideology for how software delivery should take place. It does not, however, define the actual procedures needed to carry out this ideology. Those are addressed in frameworks like Scrum, XP, FDD, DSDM, AgilePM, and Kanban (which provide "operating procedures" for software development).
Building awareness and selecting the right framework is crucial to your success with Agile adoption.
At ProfTechs, we provide awareness, coaching, and consultancy to help you better choose and establish the right agile framework that is aligned with your business goals and development team capabilities.
Enterprise Architecture Brief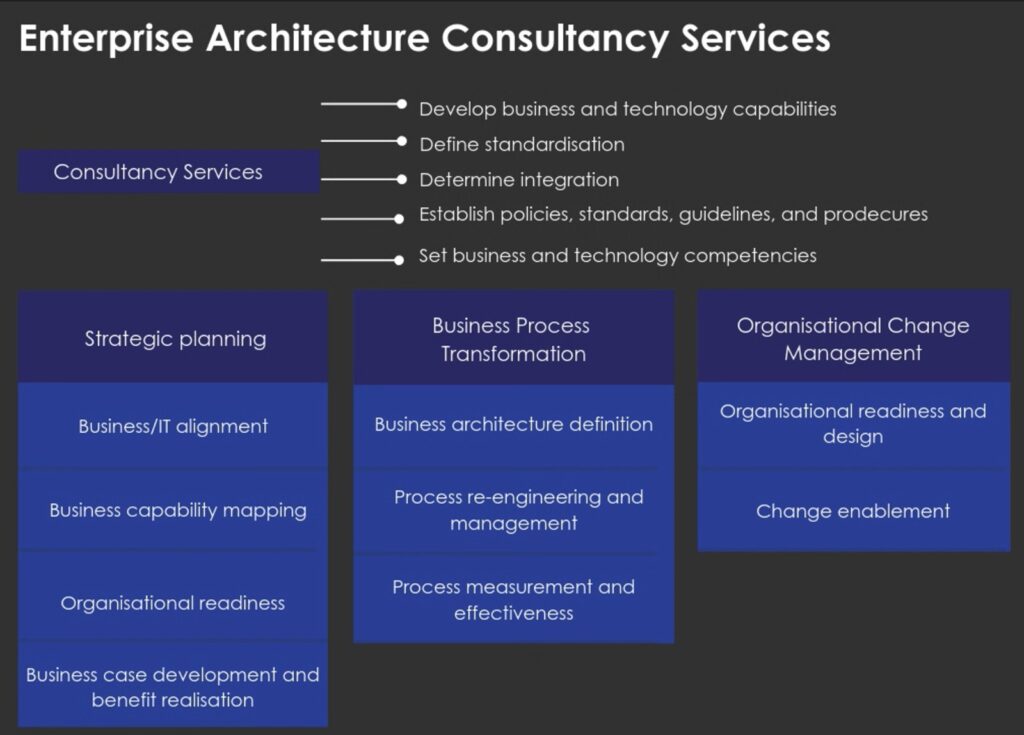 Enterprise Architecture (EA) is a description of the organization at an abstract level. Organizations like a diamond can be seen from multiple faces (views). EA is about providing targeted views for stakeholders' needs to understand, analyze, and improve the company or the organization. The views start from high level to low level, from what to how, and from today to future states.
We do EA consultations where you can see materialized benefits to the company. Such as merging assets, eliminating duplication, finding opportunities, resolving observations, finding self-identified issues, reducing technological risks, emphasis on non-functional requirements, aligning business services to IT services to find gaps and fulfill, having an outlook of applications and data, providing an analysis which approaches to choose from, empower the company to answer control units inquiries effectively and easily, ensure utilization of applications with business needs, make sure designs are futureproofed, make sure testing is done properly, and apply internal policies. All of that is started from your current IT stage.
Starting from TOGAF 10 (the latest widely accepted standard for EA), we customize it to your benefit.
Standards are usually written to cover economy of scale, while we understand this scale, working closely with you will produce innovation. Modeling is based on robust language for IT architecture, ArchiMate version 3.1 (Latest) so that the job can be imported to any EA tool, with the effort of any architect to continue the beautiful work.
EA consultation packages come with recommended tools, practice, templates, training, and setting the baseline to start your journey with or without further help, the support will be always welcomed.
What is Odoo and why it is used?
Odoo is a suite of business management software tools including, for example, CRM, e-commerce, billing, accounting, manufacturing, warehouse, project management, and inventory management. The Community version is a libre software, licensed under the GNU LGPLv3.